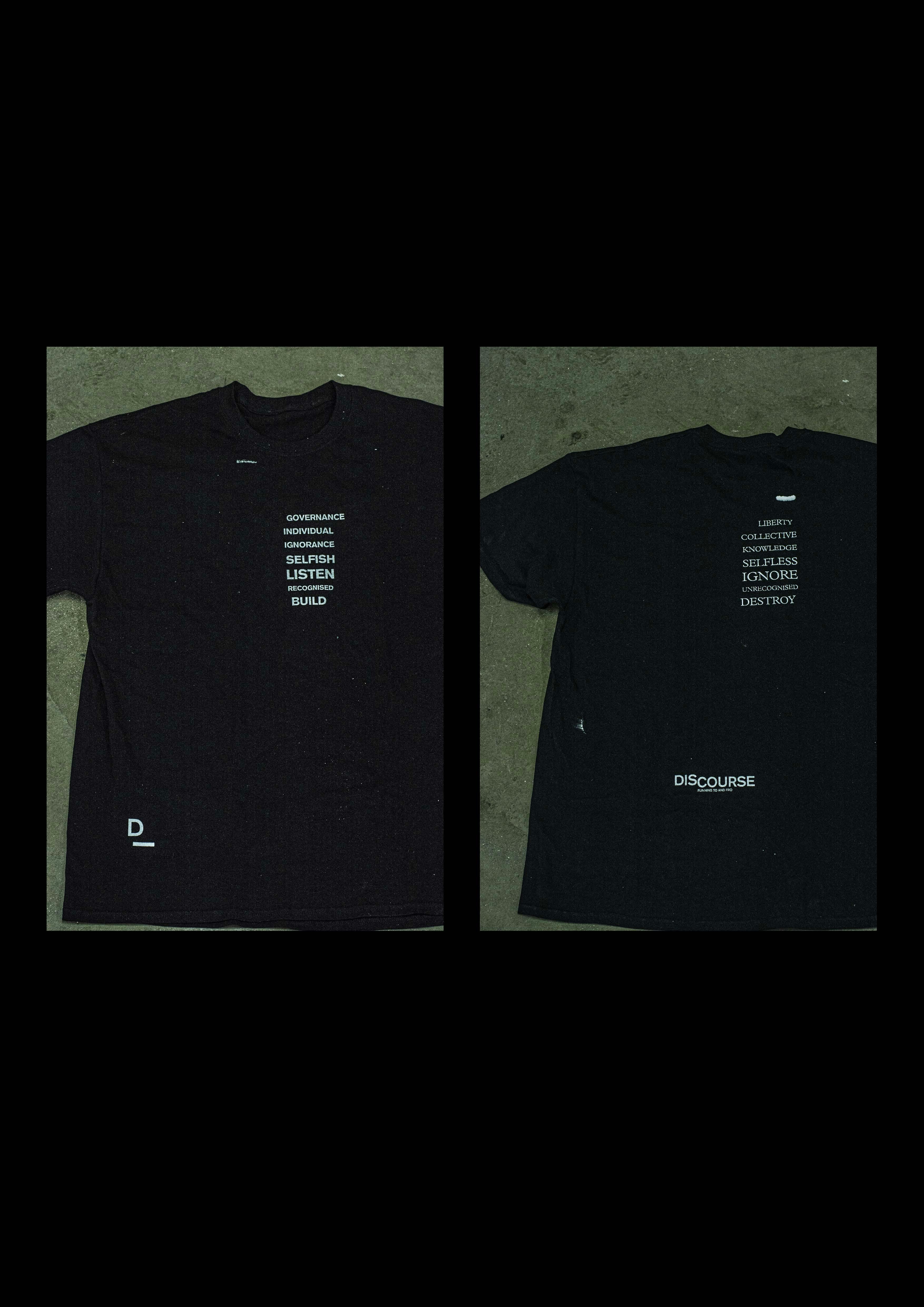 [ Print Design ] , [ Garment Design ] , [ Identity Application ]
Synonyms and antonyms* ( a visualisation of modern discourse ). *words sourced from real submissions from the discourse platform / website.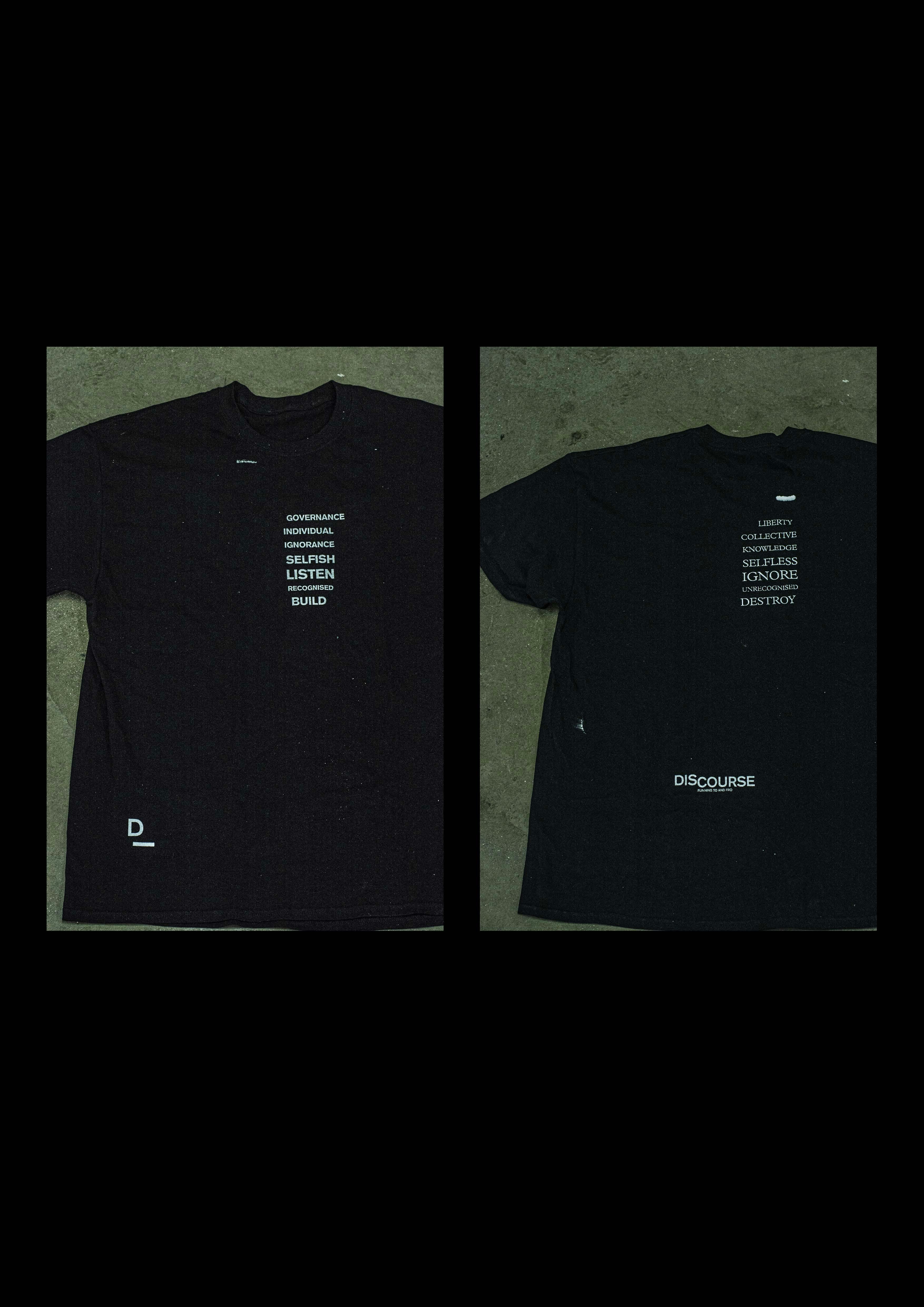 The graphic for this t-shirt focuses on diametrically opposed terms in political discourse presented with two different historical political typefaces to show tension within the design.